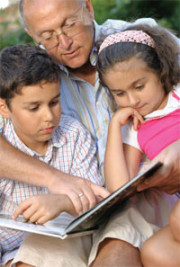 Unfortunately, there isn't a reliable system within our government or health insurance industry that you can count on to pay for ongoing long-term care where and when you want to receive it. A major effort by the federal government to launch a national long-term care insurance plan 2012, the CLASS ACT, failed in dramatic fashion, when it was repealed overwhelmingly by both Democrats and Republicans. Then is was killed altogether, so it could not be reintroduced in the future. It was one of the last major goals of Ted Kennedy's, and it had actually passed into law prior to being repealed. It became obvious that the program would never be able to sustain itself financially. The government clearly has no answer for this crisis.
If you want to stay in your own home and receive daily ongoing long term care services of your choosing, or if you want to choose an assisted living facility, it will likely come out of your retirement savings. This usually means your principal, which is meant to provide the income you are counting on for a secure retirement. Most people count on retirement savings for their retirement dreams, family, and legacy, but not for long term care costs. Even if you have enough money to pay for several years of care, your spouse could live on for several years with a reduced standard of living. Your children could bear the brunt of the caregiving while trying to juggle things with their own families, and they also may live far away. Long-term care for one family member usually affects the entire family.
Long-term care insurance doesn't replace all family involvement, but it can help them provide better care for a longer period. The insurance can be used exclusively, or just as a tool to subsidize family members who have other responsibilities. There is significant evidence showing that a healthy spouse can become ill trying to provide the care.